December 18, 2018
2018 was a great season for Celt-X, our best one yet. However, as the days of December wind down, it is time to put PowerUp behind us and to get ready to adventure into Deep Space.
This past weekend, we were joined by members of Makeshift (4039) and Newman Robotics (4618) to tear down the wooden elements built for the 2018 season. These elements, built in early January, were definitely a little worse for wear after a season of practice, but served us well throughout the year. Equipped with the tools of demolition – hammers, pry bars, and impact drivers, we worked together to make quick work of the tear down.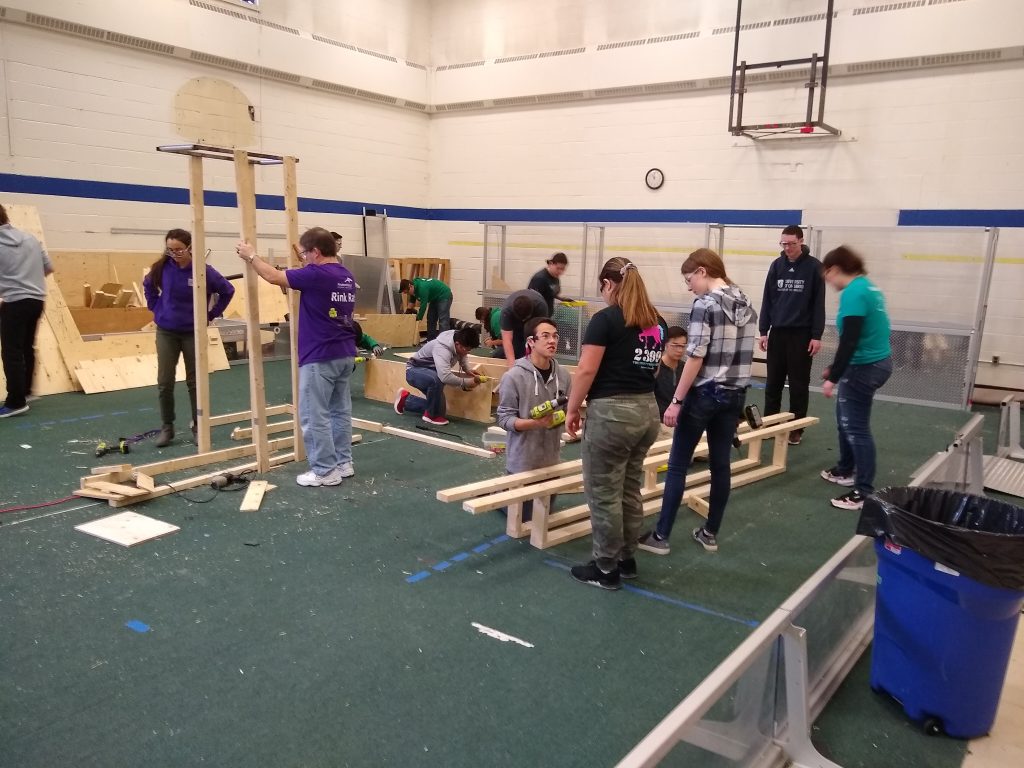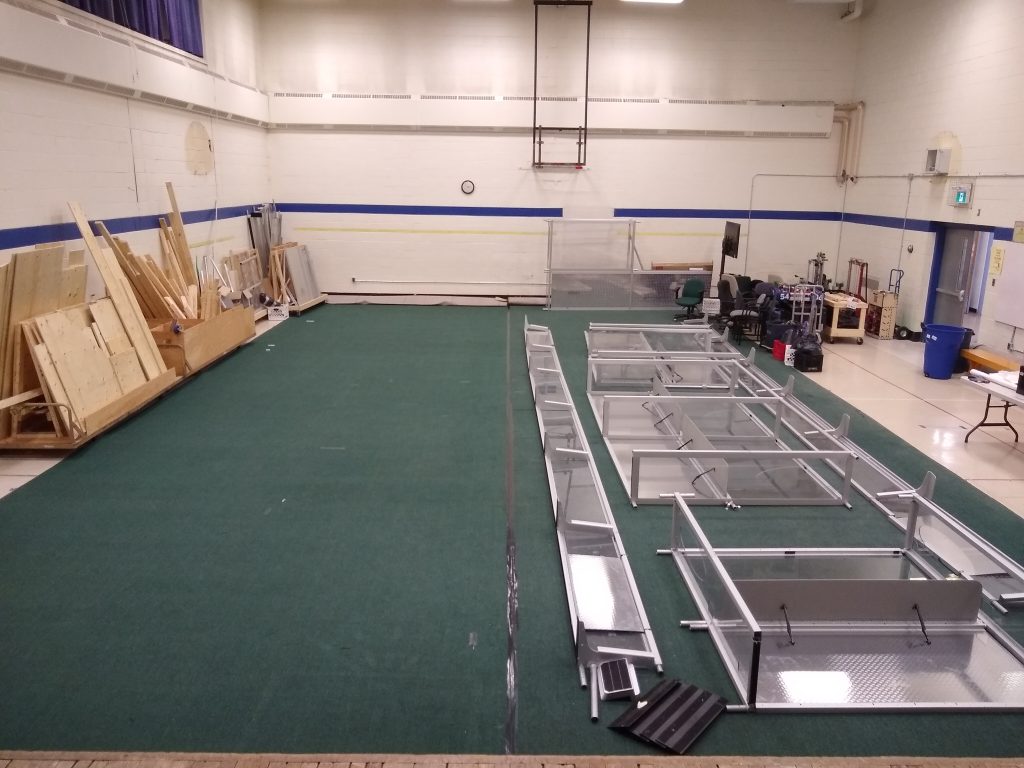 After the elements were taken apart the usable material was retained and the rest relegated to the dumpster. With an empty field, it was an opportunity to flatten the field and vacuum – our field has never looked so clean!
This also provided an opportunity to finish off a few other bits of cleanup around the Robodrome. Past robots found a home on the stage, the shop was tidied, and our lab saw some reorganizing after our preseason activities.
The Robodrome is a shared facility that we are very proud of. Seeing teams working and playing together to all reach greater heights is truly a joy. We have had many teams use the facility over the years, and are extremely pleased to once again have the t-shirts of these teams on display.